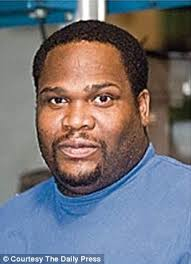 Dan'te Parker, married and father of five, died on August 12, 2014, after being in police custody;  deputies used a Taser stun gun on him. Officers encountered Parker because he was suspected of an attempted break-in in Victorville, CA. Statements from police officials note that the person to call 911 identified Parker as he rode away from the house on a bicycle. As officers approached Parker he was uncooperative and combative, in particular, reports say he left bruises on Deputy Kristy Irwin's arms. It was Deputy Irwin who used the Taster multiple times on Parker. After a second deputy arrived, they were able to cuff Parker and place him in the backseat of the patrol car. It was when Parker was in the backseat that the officers saw that he was breathing heavily and sweating. After being taken to Victor Valley Global Hospital he was pronounced dead while receiving treatment, two days before he would have turned 37.
On October 22, authorities ruled that Parker's death was accidental: "The Riverside County coroner's office said Dante Parker died due to acute PCP intoxication with a noted significant condition of hypertensive cardiovascular disease, heart conditions caused by high blood pressure." Reports note that while the taser contributed to Parker's death, it was not the cause.
Parker's family filed a wrongful death lawsuit on January 28, 2015, stating that Parker was tased between 25 and 27 times (while police reports indicate closer to 12 times). The lawsuit also claims that the deputies hog-tied Parker before placing him face down on the ground, then moved him to the patrol car where they placed him face down. It took 20-25 minutes for the paramedics to arrive. The treatment of Parker is said to have violated department policy which "prohibits the frequency of taser shocks, the rule again more than one taser at a time from being deployed, and a policy against hog-tying a person."
In March 2015 the ACLU filed a lawsuit requesting the judge to make the Sheriff's Department release their records of stun gun policies and procedures since "the Sheriff's Department denied key parts of the California Public Records Act request." Sheriff John McMahon said all records that could be released were released to the ACLU. After reviewing them, the ACLU noted that the issue of proper force and use of the taser gun was not included in the investigation since the Sheriff's office determined Parker's death was not caused by the taser use. 
The ruling from the wrongful death lawsuit came on June 17, 2015, with Judge Virginia A. Philips approving the settlement of $250,00 between San Bernardino County and the family of Dan'te Parker.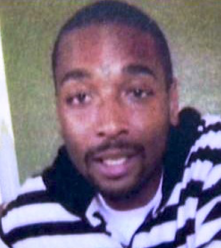 Say Their Names: Ezell Ford
Ezell Earl Ford was the eldest of seven children, son to Edsell and Tritobia Ford. As a child Ford had dreams of becoming a professional athlete and a doctor, but his life took a different direction as he grew up. Ford was diagnosed with schizophrenia and bipolar disorder. His Great Aunt Mahalia Clark, shared that he would go for long walks through the neighborhood to cope. It was likely on one of these long walks around 8:00 pm on August 11, 2014, at the age of 25, Ezell Ford was shot and killed by Los Angeles Police Department officers Sharlton Wampler and Antonio Villegas.
One account of the events of that day come from the LAPD's Chief Charlie Beck. In this record of events is that the officers got out of their vehicle to speak with Ford and that's when Ford walked away. The officers trailed Ford to a driveway where Ford hid near a car and bushes. One of the officers, accounts note that it was Officer Wampler, and upon being grabbed Ford knocked Wampler to the ground and that is when the struggle began. According to police reports, Ford reached for Wampler's gun and that is when Officer Villegas opened fire on Ford. Ford was shot in his side and his arm. Once he was able, Officer Wampler reached for his backup weapon and reaching around Ford's body that was on top of his shot Ford in the back. Prosecutors stated that Ford's DNA was present on the holster of Officer Wampler and that the bloodstains and scuff marks on Wampler's belt were consistent with the statements made by both officers.
There is another account of what took place on August 11 and that comes from the bystanders who witnessed the event. Ford's mother arrived on the scene and says she saw her son laying on the ground and complying with the officer's commands when he was shot three times. One witness, Mrs. Ina Smalls, stated that she rushed outside when she heard gunshots and found the officers standing over Ford who was facing down on the ground with his hands handcuffed and shot. A family friend, Dorene Henderson, saw part of the incident and said she witnessed no struggle between the officers and Ford, and that neighbors began shouting to the officers that "He's got mental problems."
In June 2015, Los Angeles Police Commission offered a ruling that stated Officer Wampler was wrong to use deadly force, but that Officer Villegas was cleared in the fatal shooting. The Police Commission board found that both officers were at fault for drawing their weapons at different points during the confrontation. In their findings, the Police Commission rejected Police Chief Beck's statement that Wampler was not wrong in using deadly force, but in fact Wampler did violate the department's deadly force policy. Officers Wampler and Villegas filed a racial discrimination lawsuit against the city on August 3, 2016, stating that they had been denied advancement and other employment opportunities in the LAPD because of their race, the officers, and that of Ford's race. A year after the Police Commission board found that Officers Wampler and Villegas wrongfully stopped Ford, the LA district attorney's office said that the officers feared for their lives and acted lawfully when they shot Ford. $1.5 million dollars settlement was approved in February 2017 for the family of Ezell Ford. 
On August 9, 2014, Michael Brown, eighteen years old, was shot dead in Ferguson, Missouri. Brown was leaving school that day when he allegedly stole $50 worth of cigarillos from a local shop and had a confrontation with the store clerk after being confronted about it. The confrontation was captured on CCTV. Following this confrontation police officer Darren Wilson, twenty-nine years old, received an alert about the stollen cigarillos at the store. Brown, with his friend Dorian Johnson, were walking in the middle of a two-lane street when Officer Wilson stopped them. During their encounter, Officer Wilson became suspicious that Brown was the one who had carried out the robbery he received an alert on. What came next has varying reports, but all reports note an altercation took place and Officer Wilson's gun was fired and Brown and Johnson ran. There are disputes whether the shots were fired as Brown ran or as Brown advanced towards Officer Wilson. Officer Wilson continued to fire more shots which hit Brown a total of six times in the head and right arm. Brown was not armed. There are disputes over eyewitness account of Brown having his hands raised above his head when the shots killed him. Following the murder of Brown, his body remained in the street for four hours before being removed. 
Protests took place the next day after a candlelight vigil was held for Brown, and continued over the following weeks. A grand jury was started on August 20, 2014. On November 18, 2014, Missouri Governor Nixon creates the Ferguson Commission, an independent panel to examine race relations, failing schools, and other social and economic issues in Ferguson. The grand jury released their verdict on March 4, 2015, after an analysis of the shooting that weighed physical, ballistic, forensic, crime-scene evidence, and statements from eyewitnesses. Their verdict was to not indict Officer Wilson for the shooting. In addition to this verdict, the U.S. Department of Justice released a scathing report noting racial bias in the way police and courts in the community of Ferguson treat Black people.
Officer Wilson resigned from the Ferguson Police Department on November 29, 2014. Supporters of Officer Wilson raised half a million dollars that allowed him to buy a new homed and pay their legal expenses. Officer Wilson has received death threats following the grand jury ruling. On April 23, 2015, lawyers for Brown's family sue the city of Ferguson, Officer Wilson, and Police Chief Jackson. After seven months of negotiations the city of Ferguson announces a tentative deal with the Justice Department to reform the city's policing and municipal courts, the announcement came on January 25, 2016. On February 9, 2016, Ferguson's City Council unanimously voted to revise the agreement with the Justice Department due to stated financial expenses that could have lead to the dissolution of Ferguson. The Justice Department responded by suing Ferguson. The suit is ended on April 19, 2016, that requires sweeping reforms of the city's police and court systems. A federal judge in St. Louis approves a wrongful-death lawsuit settlement that awarded Brown's parents $1.5 million.
Prior to all of this, Michael Brown was a teenager who enjoyed playing video games and spending time with family and friends. Eight days before he died, Michael Brown received his graduation certificate from high school and planned to start college the following Monday where he would study to be an HVAC technician.
On November 12, 2014 Tanisha Anderson was 37 years old when her family called 911 for help with a mental health episode she was having. Help was needed on two separate occasions that night and it was the second call to 911 that brought Detective Scott Aldridge and Officer Brian Meyers to the Anderson home. The family allowed the officers in and between Tanisha's family members and officers they convinced her to go to the hospital for a psychiatric evaluation. The officers walked Tanisha out and had her in the police cruiser with her feet still on the ground.
What happened next is disputed by the family and officers involved, but whatever happened resulted in Tanisha laying handcuffed on the pavement not breathing within 30 minutes of the second set of officers arriving. In a statement the night Tanisha Anderson died, the Cleveland police department noted that the officers placed her in handcuffs because she was resisting them and once in the police car she began to kick them. The statement continued by saying "short time later the woman stopped struggling and appeared to go limp." Her family has shared that it was Detective Aldridge who slammed her on the pavement and put his full body weight on her. The officers said Anderson kicked them while she was on the ground on her back. The officers noted that Anderson's brother Joell told them she was fake sleeping, while a witness told investigators that it was the officers who claimed she was sleeping. The coroner determined that Anderson's death was a homicide, citing multiple abrasions and contusions on her body, as well as a fractured sternum. Tanisha's death was witnessed by her family who had called 911 for help - her mother, brother, and daughter.
Since her daughter's death, Cassandra Anderson has been advocating for better training for police officers when they are called to a situation where a mental health episode is involved. The Cleveland police department now has procedures outlined in a consent decree, imposed upon them by the US Department of Justice, for more thorough training in responding to those experiencing a mental health episode. The Anderson family feels as though this is a significant step forward.
Following an investigation into the case, Detective Aldridge was suspended 10 days without pay and Officer Myers was issued a written warning. At a later ruling, an arbitrator reduced Aldridge's suspension to 3 days. Both officers were cleared of any criminal wrongdoing by a Cuyahoga County grand jury in February 2019. The city of Cleveland paid more than $2 million to settle a civil lawsuit with Anderson's family.
Michelle Cusseaux (1964 - August 14, 2014) was an African-American woman. Not too much is revealed in police reports or news articles but what is known is that she lived with mental health struggles and her mother Fran Garrett was a strong advocate for her. On August 14, 2014, in Phoenix, AZ Michelle was home when police officer, Sgt. Percy Dupra, arrived to fulfill a "pickup order" that would bring her to a mental health treatment facility. She did not trust the office and spoke to him through her door explaining her concern and noting that she would not leave her home. Michelle's mother, Fran Garrett, told the officers that she did not have a weapon in the house and Michelle told the officers the same thing that day. Rather than give Michelle time to understand what was taking place and build trust with the officers, Officer Dupra ordered an Officer Anderson to pick the lock on her residence. Upon opening the security door, the officers saw Michelle opening her front door holding a claw hammer and the officers saw this to be a threat and responded by shooting her. Michelle was taken to a nearby hospital for her GSW to the chest and was pronounced dead shortly after. In later reports, Officer Dupra said it was the look on Michelle's face that caused him to fear for his life because he was certain she was going to hit someone - he or the other officer - with the claw hammer.
 
Following the shooting of Michelle Cusseaux her mother organized those in her daughter's community to demand the US Attorney's Office investigate her daughter's death. In October 2014 the Phoenix Police Department announced the creation of a Mental Health Advisory Board to inform the department's policies. The department also created "mobile crisis teams and crews of behavioral-health specialists, and mandated a decreased focus on arrest in favor of providing needed services and increased supervision by trained officers when executing 'pickup orders' like the one that brought officers to Michelle Cusseaux's home. Ultimately, the Phoenix Police Department found that Officer Dupra violated departmental use-of-force policies, and he was subsequently demoted but not prosecuted or fired."*
 
Michelle's story is one that has brought together those in the mental health advocacy world and those in the police reform and accountability work. These two areas of advocacy and organizing are seeking for greater care of and additional training around those experiencing a mental health crisis and how an officer is to respond. Officer Dupra did not receive charges even though he was found to have acted outside of proper protocol those seeking justice for Michelle are grateful some action was made around more informed responses to those experiencing mental health crisis. 
 
*quote pulled from Literary Hub's July 31, 2017 article "Mental Illness is Not a Capital Crime: On the Disproportionate Impact of Police Violence on Women of Color" by Andrea J. Ritchie
Eric Garner (September 15, 1970 – July 17, 2014) was an African-American man. He was a horticulturist at the New York City Department of Parks and Recreation before quitting for health reasons. Garner, who was married to Esaw Garner, has been described by his friends as a "neighborhood peacemaker" and as a generous, congenial person. He was the father of six children, had three grandchildren, and at the time of his death had a 3-month-old child.
NYPD officers approached Garner on July 17, 2014 on suspicion of selling single cigarettes from packs without tax stamps. After Garner told the police that he was tired of being harassed and that he was not selling cigarettes, the officers attempted to arrest Garner. When officer Daniel Pantaleo placed his hands on Garner, Garner pulled his arms away. Pantaleo then placed his arm around Garner's neck and wrestled him to the ground. With multiple officers pinning him down, Garner repeated the words "I can't breathe" 11 times while lying face down on the sidewalk. After Garner lost consciousness, officers turned him onto his side to ease his breathing. Garner remained lying on the sidewalk for seven minutes while the officers waited for an ambulance to arrive. Garner was pronounced dead at an area hospital approximately one hour later. The medical examiner ruled Garner's death a homicide. Specifically, an autopsy indicated that Garner's death resulted from "[compression] of neck (choke hold), compression of chest and prone positioning during physical restraint by police".
On December 4, 2014, a Richmond County grand jury decided not to indict Pantaleo. On July 13, 2015, an out-of-court settlement was announced in which the City of New York would pay the Garner family $5.9 million. In 2019, the U.S. Department of Justice declined to bring criminal charges against Pantaleo under federal civil rights laws. A NYPD disciplinary hearing regarding Pantaleo's treatment of Garner was held in the summer of 2019; on August 2, 2019, an administrative judge recommended that Pantaleo's employment be terminated. Pantaleo was fired on August 19, 2019, more than five years after Garner's death.