The Gathering
Weekly Services Starting Sunday, March 10th at 6:30 p.m.!

The Gathering started as a monthly Saturday evening worship service, usually on the fourth Saturday of each month (unless otherwise noted). It was our response to the growing need at Calvary for a different worship experience that is not on Sunday mornings.
After several months, we've decided to make it a weekly service on Sunday evenings at 6:30 p.m.! The service includes praise and worship (i.e. contemporary Christian) music, a meaningful message, an informal atmosphere, and a place where you feel you can connect to God and to others authentically.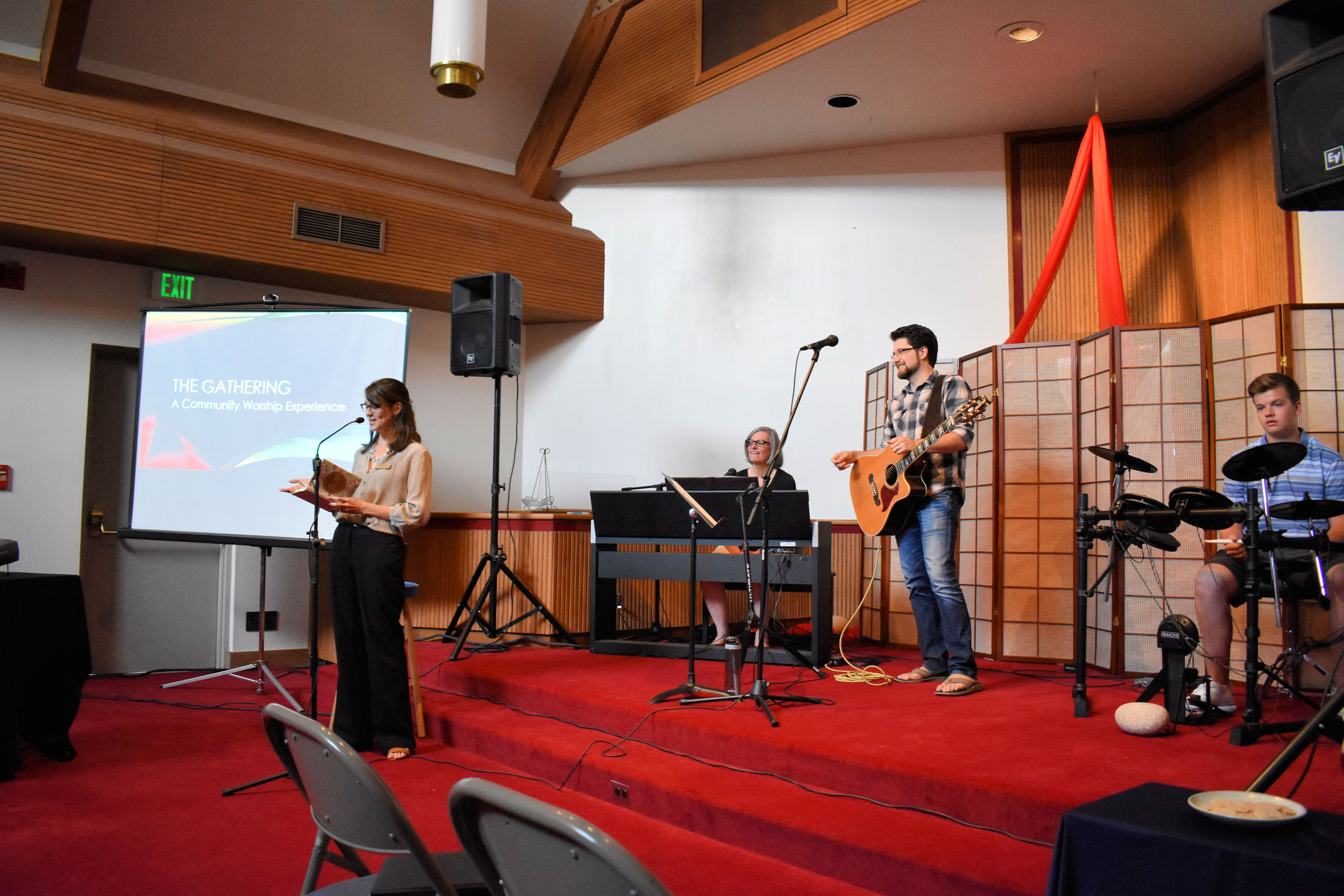 The Gathering Leadership Team- July 2018