June 18, 2020
Greetings Calvary!
Oh how I miss you all. I find myself reminiscing fondly on those Sunday mornings when we could see each other. All of those narthex and hallway conversations and smiles that I loved that I now wish we could have again. While I love our virtual worship services because we are still worshipping together, I find myself becoming sad once they are over. I miss the fellowship, seeing everyone together, and especially witnessing the time of greeting during both worship services. I look at my photo library on my computer and I become sad, because I haven't taken any photos of the Calvary community since March (the Ash Wednesday service to be specific).
If you're like me, you may find yourself struggling to cope during these times. Trust me, you are not alone. This time of triple crises – a health crisis with COVID-19, an economic crisis with unemployment, and a justice crisis of racial inequality- will certainly bring out more stress in all sorts of ways. We have been living in crisis mode for three months, so our stress level has been much higher every day for three months. That's a long time to be in survival mode. We are always worrying if will things get worse. That will take a toll on our mental and physical health. You might also find that you become more irritated than usual, or perhaps things don't bring you the same amount of joy as they used to. Let me tell you this is perfectly normal for a time like this, and again, you're not alone.
With the summer well underway, and the anticipated plan that we won't be gathering for worship until September, you may be asking God "when will this ever end?" During times like these I look to the biblical stories of our faith where God's people endured long stretches of famine, fatigue, war, and exile. I hear some people say that there's some awfully dark stories in the Bible, and indeed there is, but I think it speaks to the breadth of human pain and suffering. If anything, these Biblical stories remind us that just as we suffer, the people of Abraham, Moses, and David also suffered. These stories remind us that life can be so hard, and that we are not alone.
I think of the Israelites wandering in the wilderness for forty years, which makes three months not seem so long. Their entire world was turned upside down, and it would never be the same. What the Israelites had to learn to do was trust God to provide them what they needed day by day, and nothing more. When manna would fall from the sky, God would tell the Israelites not to hoard it or save it, but to just take enough for the day. Of course many people didn't listen and tried to hoard piles of manna, and they would spoil the next day.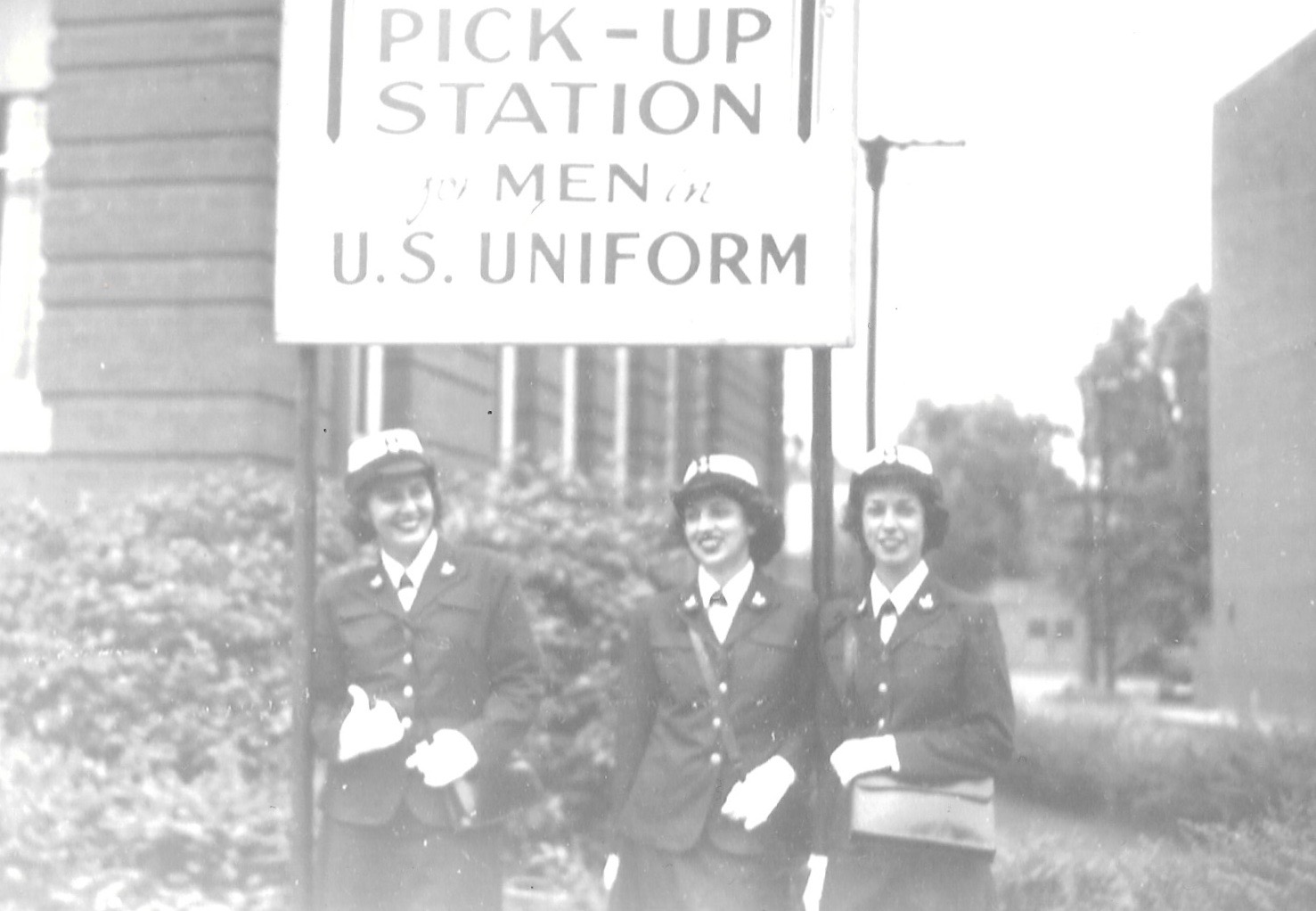 Then I think of the stories from not so long ago that my grandmother, Rita Berry (in photo, woman on left), would tell me of her time during World War II. She served in WAVES (Women Accepted for Volunteer Emergency Service). Her job was to decode German messages. In this time of crisis, she did her best to just complete her duties each day, trust God to provide for that day, and no more. If she tried to worry about any more than that, it was more than she could handle.
Perhaps these history lessons in living through crisis can teach us something. If you're finding yourself worrying about how you're going to survive the summer, or the next six months, I encourage you to just worry about today. That's it. Just today. And be very, very gentle with yourself. Just take it day by day. I think of what Jesus said in Matthew 6 (so easy to recite, not so easy to practice): "Therefore do not worry about tomorrow, for tomorrow will worry about itself. Each day has enough trouble of its own."
In the meantime, let's take care of the community that we hold so dearly. When someone pops into your head, give them a call. Join us for our times of virtual connection if you can (and if you are having trouble doing so, please let us know). Like Paul says in Phillippians, "I thank my God every time I  remember you." I thank God for you Calvary. 

Love,
Pastor Alice