Lauran Bethell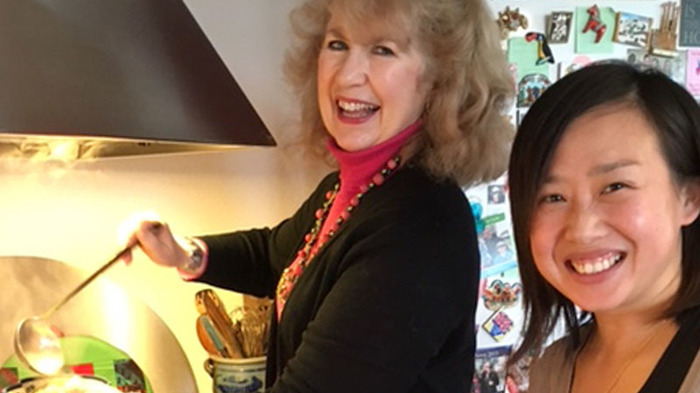 Lauran is a global consultant for human trafficking. Her main goal is to encourage new grassroots projects addressing the exploitation and abuse of women and children, many of whom are victims of trafficking. Based in the Netherlands, she travels extensively throughout Europe, Asia, Africa and the Americas to teach, train and consult. In 2004, Lauran directed the first International Christian Alliance on Prostitution (ICAP) Global Conference, bringing together the leaders of faith-based organizations from all over the world who are dedicated to meeting victims of prostitution and human trafficking with healing in Jesus' name.
David & Joyce Reed
 From David & Joyce Reed, January 4, 2020
We served for 16 years in Southern Baja, Mexico. During those years we began to understand the need for the spiritual care of global servants.Isolation, loneliness, exhaustion, and cross cultural fatigue are constant companions in cross cultural mission.  After twenty years with IM, Dwight Bolick, Regional Consultant to Iberoamerica and the Caribbean said:
GLOBAL COORDINATORS OF SPIRITUAL CARE
In August of 2019, we celebrated 20 years as IM missionaries. This anniversary came and went quietly, but it represented so much of our life's work!  Two weeks later we officially stepped into a new mission calling with International Ministries as Global Coordinators of Spiritual Care. It is a new missionary role for IM. For us, it is an authentic expression of God's work in us over the past 10 years. It whispers deeply of God's dwelling in us and purpose for us. It's Jesus life incarnation. It's like waking up, eyes opening, breathing deeply and feeling alive!  It is a sacred "yes" to God's invitation.
For the past year, we worked with a small group from the IM board exploring the facets of spiritual care for missionaries.  This committee developed a model for Soul Care, Self-Care, and Community Care for IM missionaries.  We are beginning to implement the model and weave it into life for our colleagues and the IM global servants you know.
WHAT ARE WE DOING NOW?
·      We work with newly appointed global servants before they leave for their field assignment, and continue to counsel with them during their first year on the field.
·      We visit global servants on the field and via internet video calls to provide presence, encouragement, pastoral care, and spiritual direction.
·      We attend the yearly Conference for Overseas Missionaries (CFM) as spiritual caregivers. 
·      We attend the Hear the Call retreat as we help people explore and discern a call to missions.
·      We are part of a member care team that listens and counsels global servants during times of crisis as was recently experienced by colleagues in Bolivia and Haiti during political upheaval in each of those locations.
·      We are developing resources for personal spiritual retreats, prayer support, and discipleship growth.
·      We are providing spiritual care to international leaders. For example, David will be traveling with a team to minister to Bahamian pastors in the aftermath of last year's Hurricane Dorian. These leaders are dealing with trauma and PTSD not only among their parishioners, but also in their own lives.
Our intent is to assist our colleagues to . . .
 Slow down and listen to God.
Build spiritual and self-care practices for healthy, long term cross cultural service.
Develop safe and trusting community in answer to the isolation and loneliness.
WE ARE MISSIONARIES TO MISSIONARIES.
A needed and welcomed spiritual care role.
 J.D. Reed, global servant to Bolivia shared: "As a pastor for 15 years before being a global servant with IM, I know too well how easy it can be to get so busy doing the work that you forget to take care of yourself and your own spiritual health.  That is doubly hard for those serving in another country.  I am so thankful that IM doesn't just 'put us to work,' but that they provide care-givers to make sure we know we are loved and supported as we seek to do God's work around the world."
 We are excited and thankful that God has expanded our ministry to walk beside spiritual leaders around the world! Thank you for your constant support and for being part of this new mission to care for IM's global servants.