Article in NonProfit Colorado Magazine About This Partnership Can Be Viewed By Clicking Here. 
Mission & Vision  
As two congregations that share Baptist heritage, New Hope (NHBC) and Calvary (CBC) partner together:
to build relationships as we seek to be a part of the work of racial reconciliation in Denver

to engage in our community around an area of shared social justice concern 

to learn from one another through meal fellowships, panel discussions, educational and artistic events, and shared worship experiences 
Both congregations are committed to this partnership for the long-haul. We understand that racial reconciliation is hard work and requires trusting relationships that develop over time. Through this partnership, our vision is to help break the silence about racial justice in our country, be a faith-based model of justice for communities within our city, and transform individual lives within our own congregations as we recognize and understand our implicit and explicit biases. Learn more about New Hope: http://www.newhopechurchdenver.org/. 
Click here for a detailed timeline of the history of our partnership. 
Leadership 
Pastors: Rev. Dr. Eugene Downing, Jr. (NHBC) and Rev. Anne J. Scalfaro (CBC)

Leadership Team Co-Chairs: Christine Flug (CBC) and Deacon Roy Smith (NHBC)

Leadership Team Members: Comprised of members of both Calvary and New Hope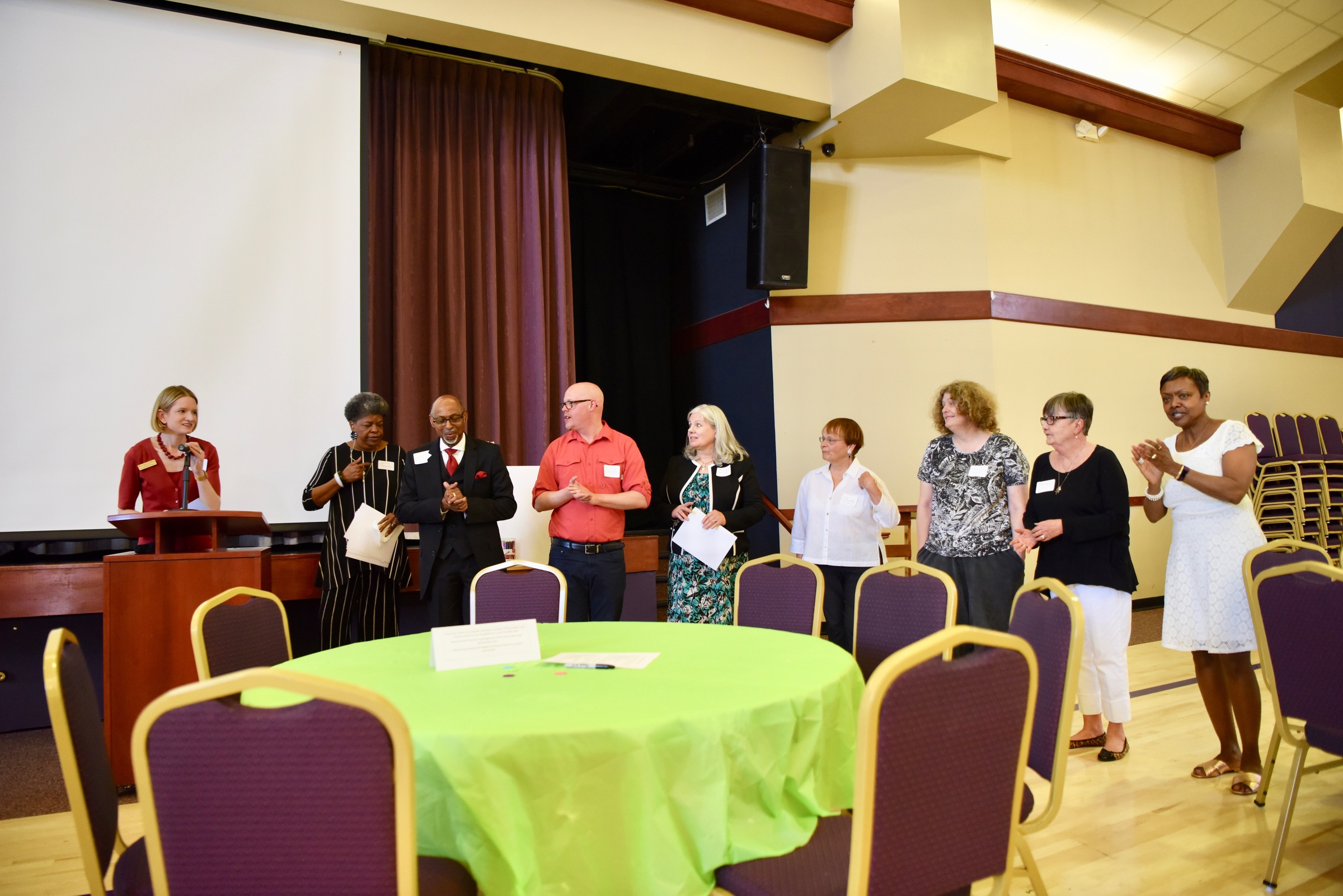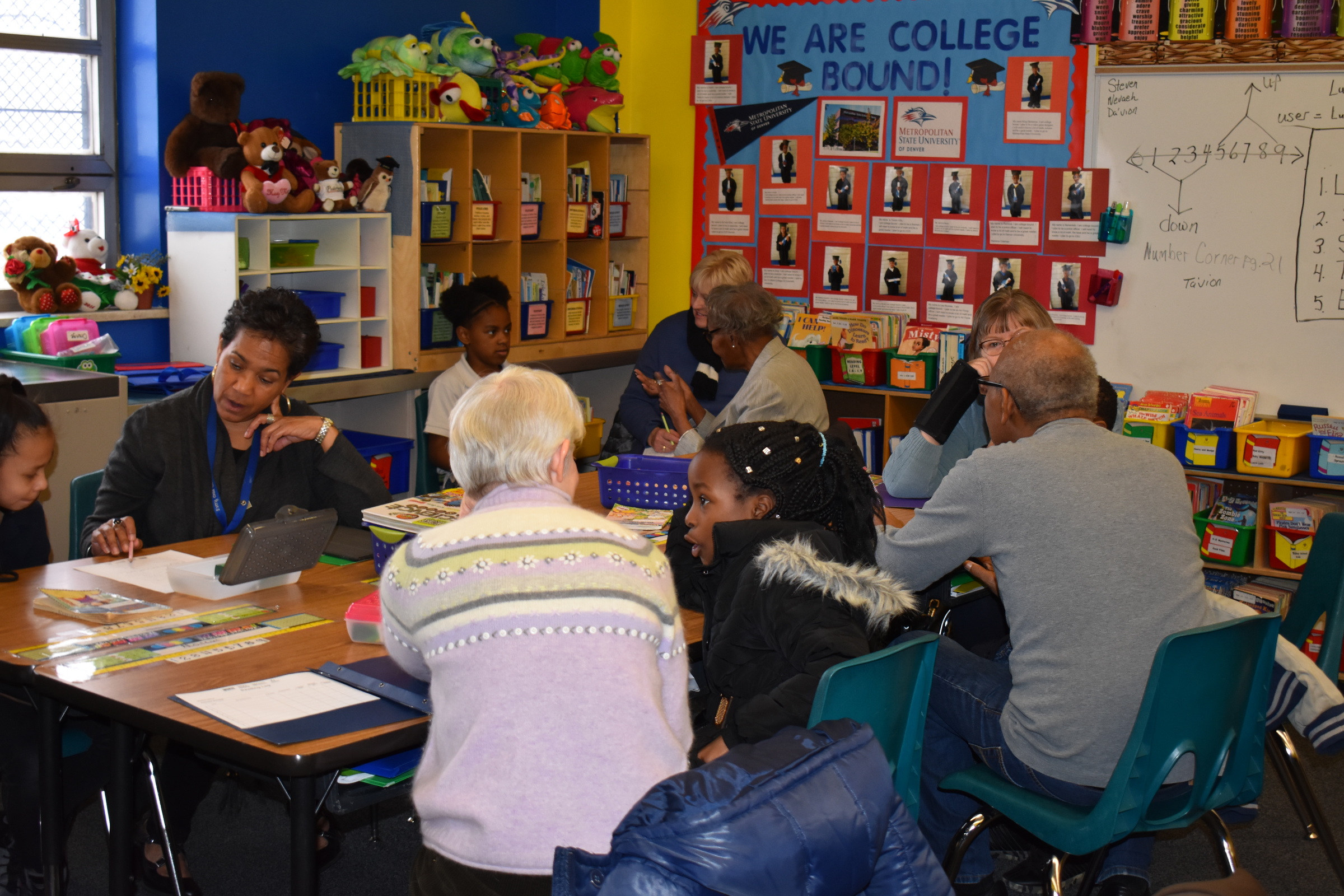 Ongoing Community Engagement Emphasis: Education
We partner with Denver Public Schools (DPS) and related organizations to support students, families, and teachers in a variety of capacities. Our long-term goal is for CBC and NHBC to adopt a school together. The current volunteer opportunities in our partnership with DPS include: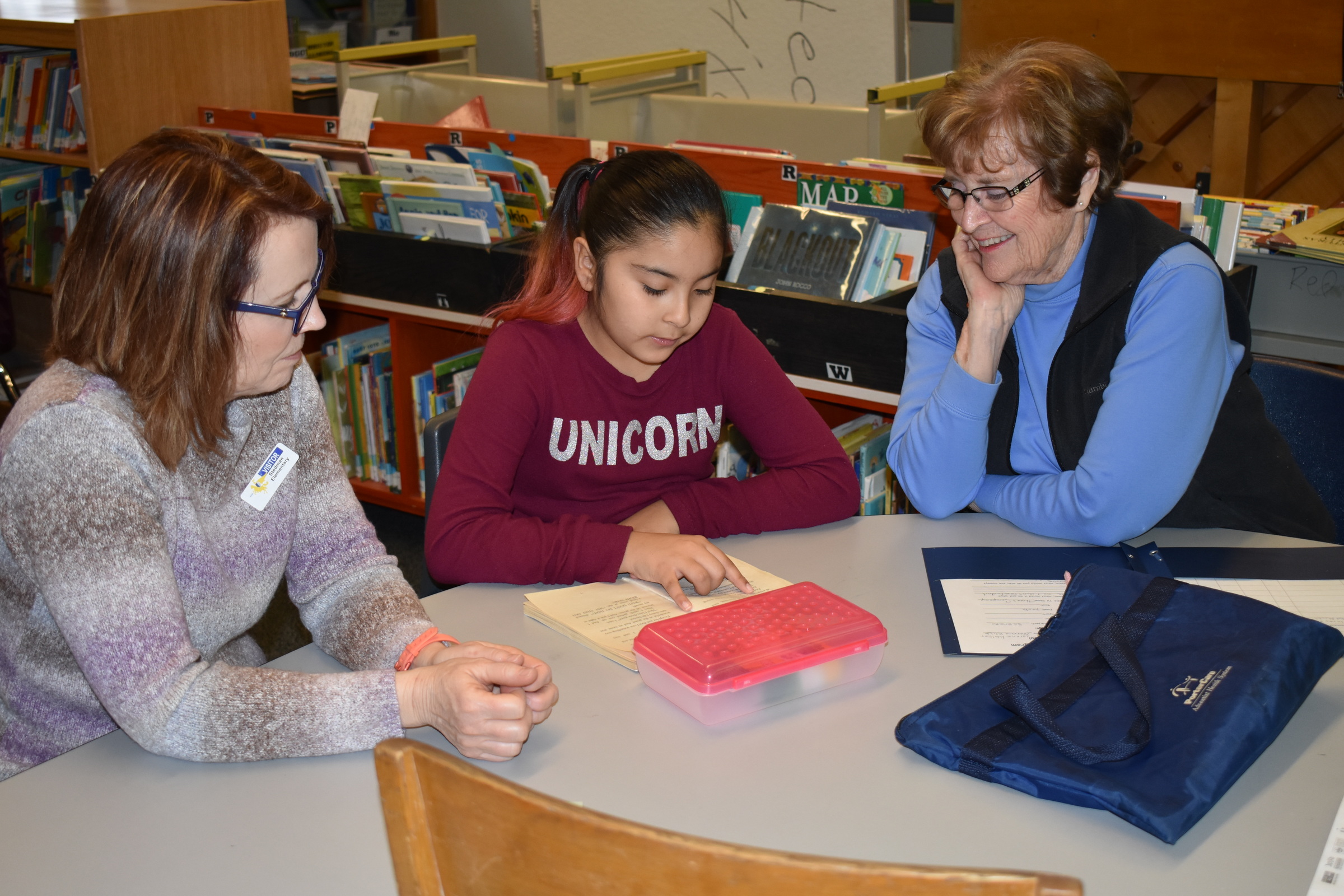 1) One-on-one reading with students through the POWER LUNCH literacy program. After discussion and discernment with various opportunities within Denver Public Schools, Calvary and New Hope are pleased to announce that we began our partnership with Ms. Romero's 3rd grade class at Stedman Elementary School in Denver, Colorado on Friday, January 11, 2019. This opportunity allows Calvary members and New Hope members to build relationships as part of the work of racial reconciliation through engagement with our community. The POWER LUNCH literacy program unites 30 Calvary and New Hope volunteers every other Friday to read with a classroom of 3rd graders. Each volunteer pair (one Calvary volunteer and one New Hope volunteer) is paired with a child, allowing us to model relationship building across generations and diversities.Training provided; background check needed. Learn more here. Interested in being a POWER LUNCH reading volunteer? Contact Christine Flugor Pastor Anne Scalfaro. They will put you in contact with DPS Volunteer Coordinator, Brenda Vasquez, and POWER LUNCH literacy coordinator, Katie Wienecke.
See more pictures here: https://drive.google.com/drive/folders/1KnUHALYeOX1hagROL_0ol5FNZ7APcGZ1
2) Serving as a host at CBC or NHBC for a Parent Teacher Home Visit: Home visits are meetings between school staff and families focused on building positive relationships. Home visits are 20-30 minutes long, voluntary for both staff and families; hosted somewhere outside of school (home, park, library, faith community, etc.); and based around the question – what are your hopes and dreams for your child? When a home visit is scheduled at CBC or NHBC, a host from the respective church will greet the parents/guardians and the teacher, show them to their room, and provide basic hospitality for them before and after the visit. The host is not involved in the visit itself, rather the host serves as point of welcome and hospitality for the church. No background check necessary; training provided. Learn more: http://face.dpsk12.org/family-programs/parent-teacher-home-visit/. Interested in being on a list of those willing to serve as a host? Contact Christine Flugor Pastor Anne Scalfaro.
3) Joint Group Projects with CBC and NHBC Volunteers: On occasion, Denver Public Schools has need for a larger group of volunteers to assist in a variety of projects such as staffing a field day, painting a classroom, cleaning up a playground, etc. No background check necessary; no training necessary, just a willingness to serve! To sign-up to be notified about group project opportunities contact Christine Flugor Pastor Anne Scalfaro.