May 13, 2022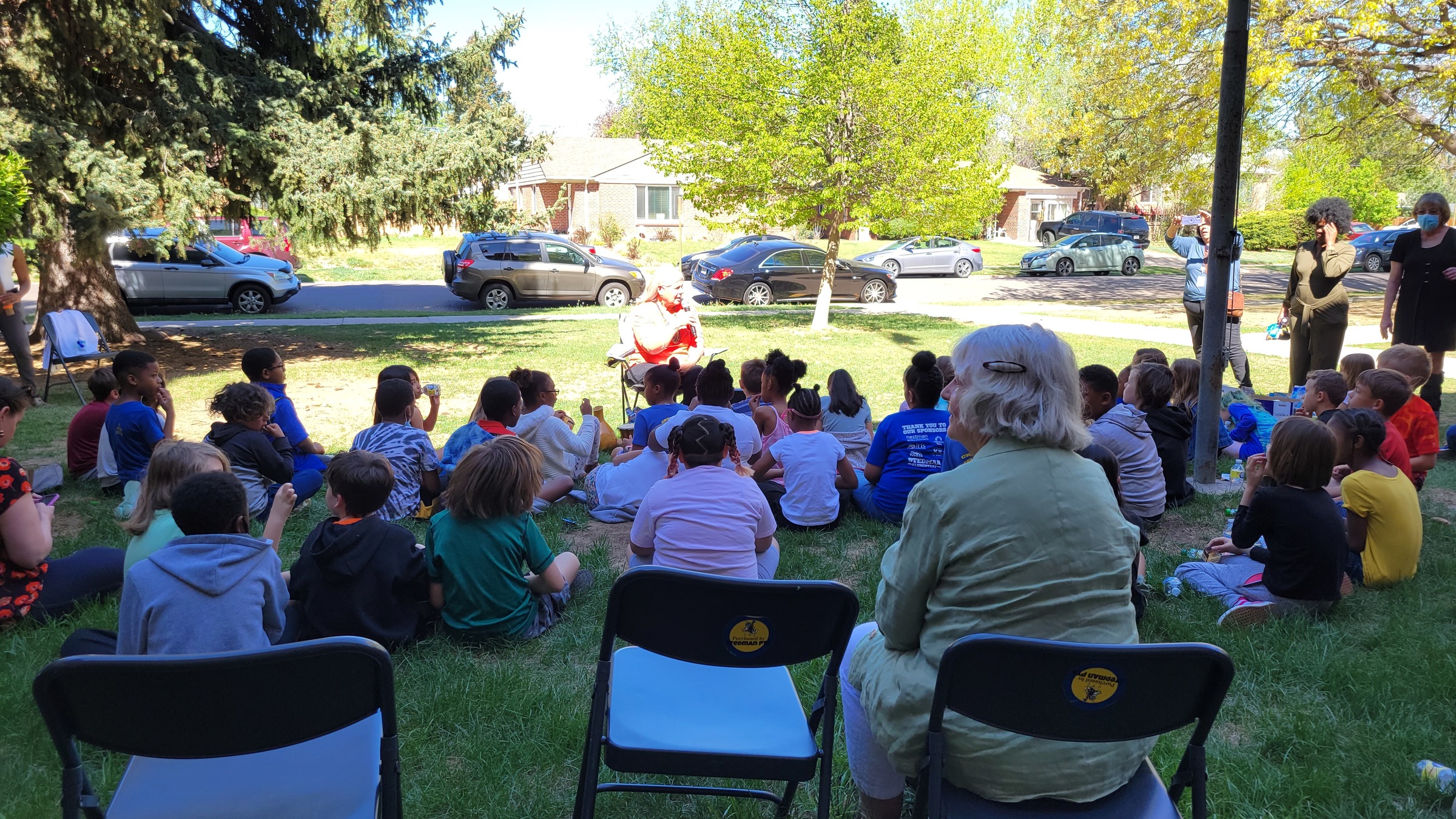 Due to Covid, we have been unable to read with the Stedman Elementary School third graders for two years. Together with volunteers from New Hope Baptist Church our group gathered on May 2 to prepare gift bags for 70 third graders. Included in each bag were a grade-level book, colored markers, pencils, a Word Search book, an Uno game and other items. Thanks to Margie Jonell, our Super Organizer, for ordering these items and creating a smooth assembly line process!
On May 11 we met with 70 third graders and their teachers to give them an end-of-year send off. All the children gathered on the lawn in front of the school as Becky Whitaker, our resident Super Storyteller, engaged all the children in a story time. It's amazing and impressive how Becky is able to hold the interest of so many 8-9 year olds! The children were mesmerized! The teachers were presented with a basket of goodies and some books with anti-bullying activities.
Thanks to Calvary's volunteers who participated—Amy Kehew, Anne Comstock, Beth Kieft, Lorene Walker, Lynda Pelton, Cathy O'Brien, Sandra Shreve, Susan Wirt, Tom Waymire, Nancy Hoffmaster, Becky Whitaker, Alice Horner-Nelson, Anne Scalfaro, and Margie Jonell.  We are hopeful that we can read with the children in their classroom in the fall. If you would be interested in joining us, please contact Becky Whitaker or Margie Jonell.